So you just bought a Zebra label printer for your business and now you need blank labels to print on. So where can you buy labels for your Zebra printer? LabelValue offers hundreds of zebra label options in all different sizes and colors! Shop our website for zebra labels in different sizes and colors.
LabelValue is a company that provides label and printing solutions to businesses. We offer a wide range of products, including custom labels, label printers, and zebra labels. Some of the types of labels we offer include barcode labels, direct thermal labels, custom labels and more.
We also offer custom label printing services, which allow businesses to create custom labels tailored to their specific needs and requirements. In addition, LabelValue offers a range of label printers from top manufacturers, including DYMO, and Zebra.
Overall, LabelValue aims to provide businesses with high-quality label and printing solutions that help our customers achieve their daily business.
Zebra Labels In Stock With Free Shipping!
We have hundreds of Zebra labels in stock and ready to ship. With no minimums and free shipping, we pass the savings down to our customers. You! Zebra labels are a popular choice for businesses in a variety of industries due to their many advantages.
Here are some key benefits of using Zebra labels:
Durable Zebra labels are ideal for use in harsh environments. They are resistant to tearing, water, and chemicals, which helps to protect the labels from damage during storage, transportation, and use.

High Quality Zebra desktop labels are designed to produce high-quality, professional-looking prints. They use advanced thermal transfer printing technology to produce crisp, clear text and images that are resistant to fading and smudging. This helps to ensure that the labels are easily readable and attractive, even after being printed and applied.

Flexibility: Zebra labels are available in a variety of sizes, shapes, and materials, allowing businesses to choose the best label for their specific needs. This is usually decided by the use or cost of the zebra label that is needed. They can also be customized with different designs and text, making them a versatile solution for a wide range of labeling applications.

Cost-Effective: Zebra labels are an affordable solution for businesses of all sizes. They are available in large quantities, allowing businesses to reduce their labeling costs by purchasing in bulk. Additionally, Zebra label printers are designed to be efficient and cost-effective, reducing the overall cost of printing and labeling for businesses.

User-Friendly: Zebra label printers are designed to be simple. With intuitive interfaces and simple setup procedures. This makes them easy to use for employees of all skill levels, reducing the need for extensive training and minimizing the risk of errors during the labeling process.

High speed label printing: Zebra label printers are known for printing blank labels fast, making them ideal for use in high-volume labeling applications. They can produce large quantities of labels quickly and efficiently, reducing lead times and allowing businesses to respond to market demands more rapidly.

Print barcodes with Zebra label printers. Download the free Zebra label maker software to bring printing your shipping labels or retail labels.
Custom Zebra Labels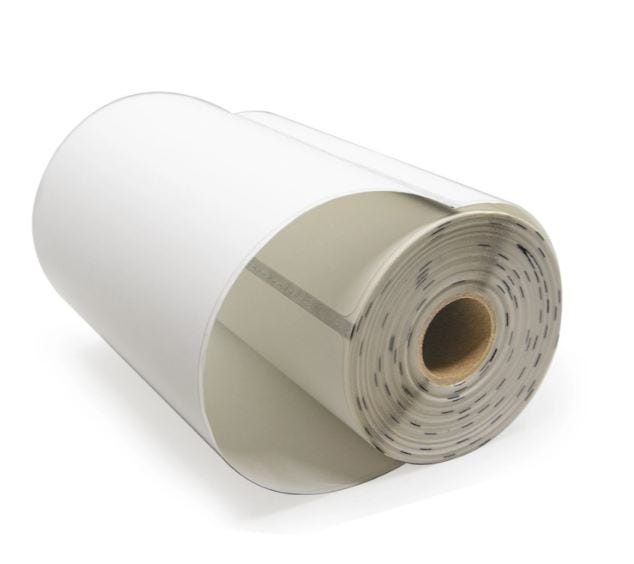 Does your business need custom Zebra labels? We can print custom zebra labels with your logo in color. Or we can print any other custom labels you need.