Variable Data Labels
Create 1-to-1 Dynamic Variable Data Labels, including unique variable data, barcodes, QR Codes, and much more
Whether you are looking for fully unique designs on each variable data label to increase customer engagement, or need sequential barcodes/qr codes to link important information - Custom Digital Printing and Variable Design from LabelValue is the perfect solution.
MOSAIC Variable Data Label Design
With MOSAIC variable data labels from LabelValue, we take one design "seed" file, and then create 1-to-1 unique labels to increase customer engagement, enhance your brand's social interaction, and more. No two labels are the same.
Variable Data Labels Personalized
Unique personalization doesn't have to stop with your label's art. We can leverage your customer data to create labels and stickers for personalized merchandise, products and gifts containing your customer's names, locations, demographic information and more.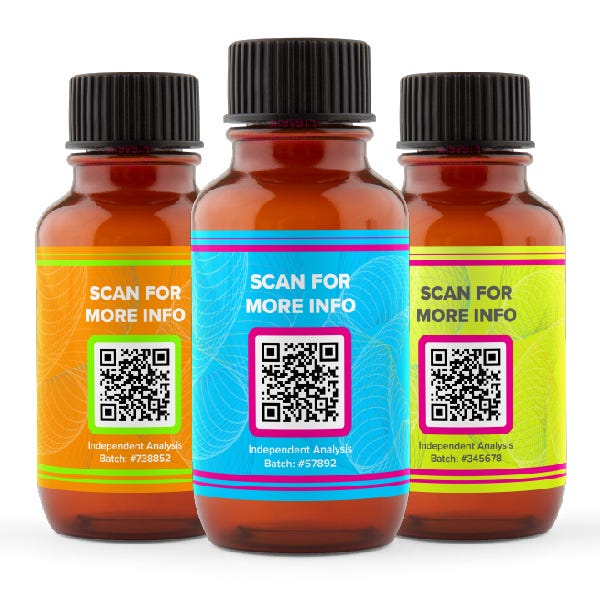 Sequential Variable Data Labels
Print unique data used for inventory or identification on a label-by-label basis. At LabelValue we can print serialized alphanumeric identification codes, individualized scannable QR & barcodes, as well as a myriad of print security options to protect your brand from theft and counterfeits.
More About Variable Data Labels:
At LabelValue we make variable data labels for businesses at any scale. No project is too large or small. We have printed everything from just a few hundred dynamic label designs for breweries, up to millions of unique barcodes and sequential identifiers for large-scale inventory management.
Variable design and sequential data shouldn't be an overwhelming task for your business to put into place. Our team of experienced labeling professionals will work 1-on-1 with you to implement a custom variable solution, tailored to your individual needs. And the best part? We can print custom variable information and designs on everything from shrink sleeves to Kraft material - with no expensive print plates or additional equipment required. To learn more about the custom variable ordering and print process, contact us today!