Graphic Design Services
For Your Labels
Work with our team of talented designers to turn your design concept into a stunning printed label in little to no time.
Why deal with the hassle of working with a separate company to create your label designs? Skip the constant need of back-and-forth between your printer and designer and let our team of ultra-talented designers prepare your design for print!
Our design team is highly versed in creating stunning designs that not only look great, but print just as you expect them to! To see all of our design services we offer, and to request additional information, please fill out the form below.
Design Services Offered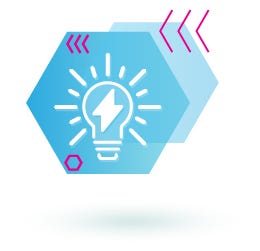 Label Ideation And Design
Our team of designers can ideate and ​create your entire label design from start to finish.
Illustration Services
Need an element of your design reworked or created? Our designers can envision, create, and illustrate!
Logo Vectorization
Many times raster design graphics must be converted to vector graphics to print as expected.
Material Preparation
Specialty materials, such as silver and clear labels, may require artwork to be set-up for optimal results.
'Out-of-the-Box' Thinking
With our connections throughout the label industry, we can create custom solutions specific to your needs.
Variable Data And Design
We can print unique barcodes or QR codes for each label. Or even make each label's design unique.
Industry Experience
With 50+ years of combined industry experience, rest assured knowing your labels are in excellent hands.
Leading Turnaround
Enjoy timely turnaround for your order, thanks to our industry leading digital printing technology.
Label Design Request Form
Enter your information for label design services requested, and one of our team members will reach out within one business day to discuss options available.
What Can You Expect From The LabelValue Design Team?
Our designers will create labels and artwork for you that are just as unique as your brand or service.
We aim to create cohesive labels that are a true representation of your brand.
Seamless Ordering
Large Selection of Materials and Finishes
Low Order Minimums
Never Pay Any Setup Fees
Timely Turnaround
Upload, Create & Approve Your Labels Online
Checkout Instantly!
Industry-Leading Turnaround Time
Quality Labels
Customer-First Focus - Always!
Friendly, Knowledgeable Staff
Rigorous Quality Control Guaranteed
We've helped thousands of brands bring
their vision to fruition
Work with a team who has the industry know-how that can bring your ideas to life
At LabelValue, we've always believed that solutions should never be one-size-fits-all. And the same goes for our design services. Our team makes it a point to first understand your brand's goals for your newly designed labels, before we ever put pen-to-paper.
We'll work with you one-on-one to create a label that is truly representative of your brand and its offerings.
Ready to get started? Fill out the design services information request form today!
Complete Customization And Unique Label Designs
Full-Color Digital Printing
Color Matching Available
Choose from a large selection of specialty label materials and finishes
GRAPHIC DESIGN SERVICES FAQ
Q:
What is the turnaround time for graphic design services?
A:
Turnaround time will vary based on how in-depth the design-work is or the number of versions needing to be designed. Our customer service and sales teams will be able to give you more exact timelines when they quote your order.
Q:
How are your graphic design services billed?
A:
We offer our graphic design services at $70/hour, billed in half hour increments of $35.
Q:
What is the process to request graphic design services?
A:
Please fill out the form requesting a graphic design services quote. Our team will then contact you within one business day to go over details and quote you for the time required to complete your design service.
Q:
I'd like to schedule a meeting with your graphic designer to go over specifics about my project. Is that possible?
A:
Absolutely! Our team of designers would be happy to meet with you via a virtual meeting, or phone call to discuss project specifics.
Q:
What are the best file types I can supply your designers with?
A:
Vector-based files are always preferred for print if you have them available. Otherwise, we accept high-res .PDF or .PSD.
Q:
What if I don't have artwork yet?
A:
If you don't have artwork, we can assist from start to finish and design your entire label!
Q:
How many revisions are included in the price of your design services?
A:
This would depend on the service requested. Our customer support team can go into these specifics when they reach out to go over your quoted design time.