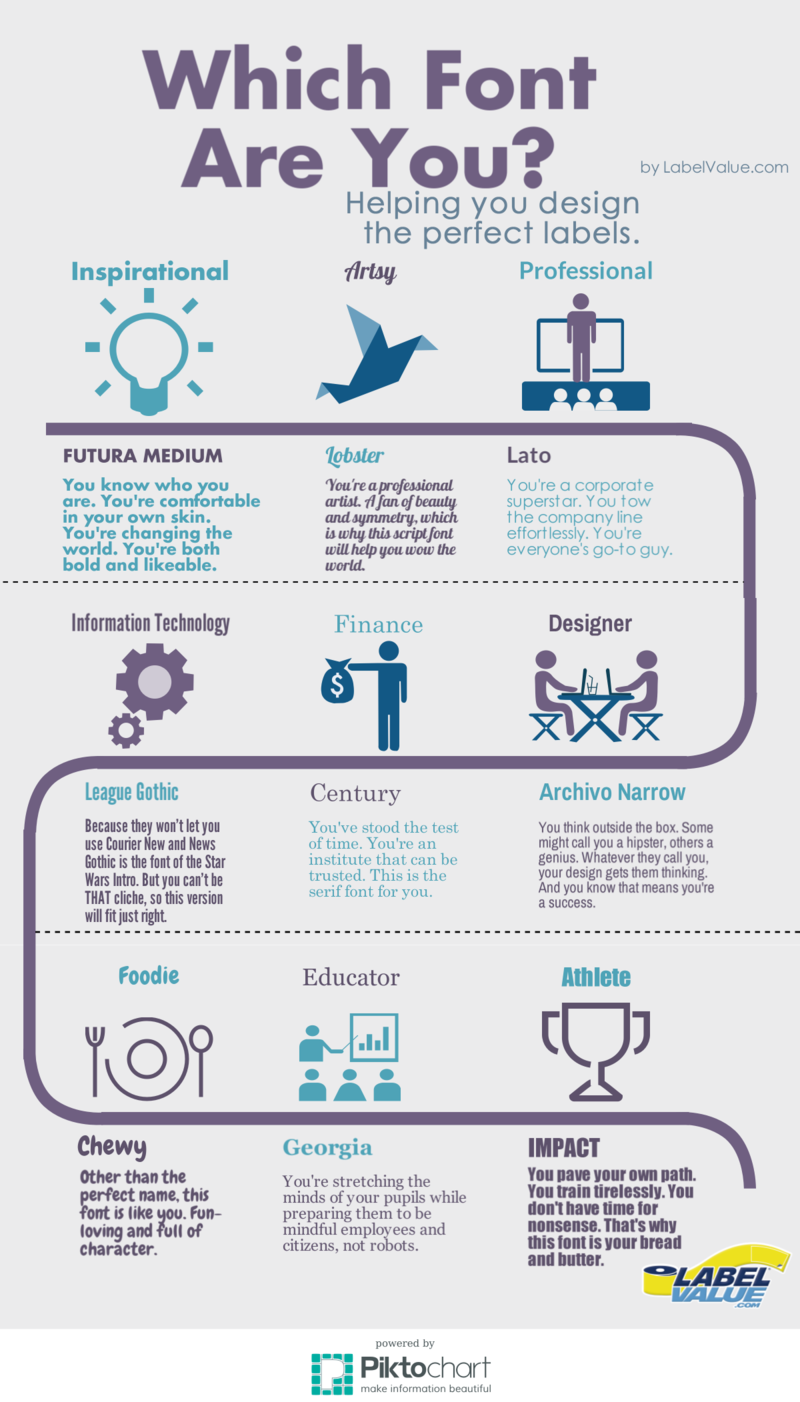 How to Choose a Good Font for your labels.
Which Font Are You? (View Full Size)
As if designing your logo wasn't difficult enough, choosing a font that conveys your values and brand identity can be even more challenging. We've put together a list of open source fonts (that means you can download and use them on your own custom product labels which you should definitely order from LabelValue.com here.) . These all can represent different personalities and business types. So which font are you?
Copy and paste this code to share this on your site.