Labels serve multiple purposes – first, to attract the attention of customers, and then to provide product information such as ingredients, date of expiration, usage instructions, date of manufacture, etc. There are core features of labels that all companies must address – whether the plan is to create the label in-house or work with a professional label company, like your friendly label folks here at www.LabelValue.com.


Font choice is critical because it must be easily readable from far away and close up. The type should also fit in with the story of the product. Avoid both common and overly complex fonts.
The color combination should work well together, and also with the color of the container or package. Take a look at the competition and make sure colors on your brand will stand out sitting next to similar products.
Use graphics that help draw attention to the product. If the image is powerful enough, you may be able to use less text on the label. Create several versions to see what works best.
Label finish is a feature that helps distinguish a label. Whether you opt for standard, glossy, or matte, be sure to test them out on the actual product to see what looks most attractive. Matte provides for a classic look that is easy to read, while gloss adds shine to the label.
Label size should correspond nicely with the package's color, material, and shape. For example, a round container gives you the option to use one large label that wraps around or two smaller labels in the front and back. Both options may work, but go in the direction that makes the most sense for the product you are selling.
The shape of your label is another feature that makes consumers take notice. Not only does it differentiate your package, but it can also tell part of your brand story.
If your product line has different flavors, labels should reflect each option with a different color or image. Keep the basics the same and change one element so buyers immediately understand there is a difference.
Including your website is an important marketing feature. Additionally, provide a special coupon code, or promotion on the label to increase customer interest.


[caption id="attachment_3083" align="aligncenter" width="797"]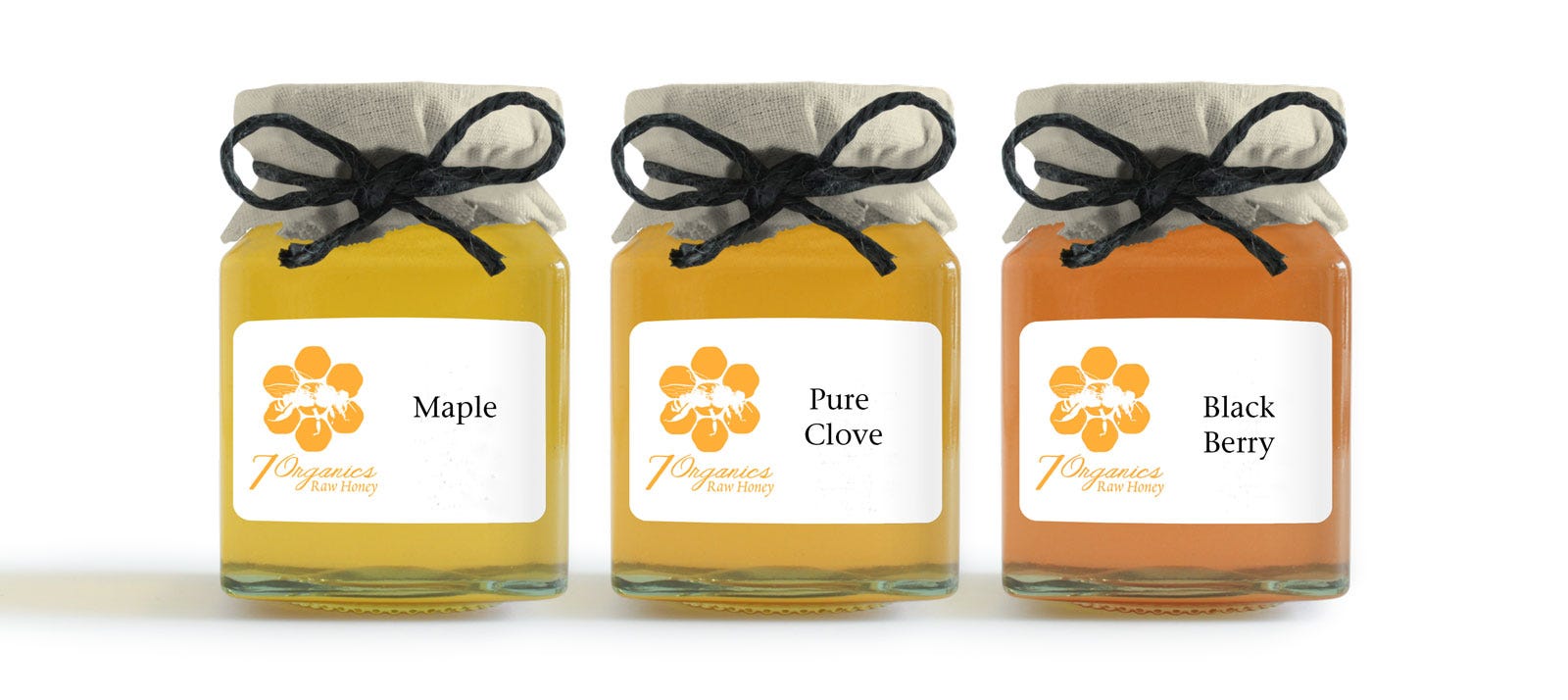 Honey Jar Labels: Custom printed logo on a Dymo LV-30256 label.[/caption]