Faced with the decision over which bottle of wine to purchase, many consumers will choose based on how a label makes them feel. They often don't purchase based solely on actual details and description of the wine. Wine makers understand that the wine label is the biggest determining factor in this process. Due to this, labels must not only appeal to the masses but also accurately portray what's inside the bottle.

The use of color, font, text size, imagery, and label size all play equally important roles in the wine industry.

Here are 3 custom wine label design trends to consider when working with LabelValue.com to create the best custom wine labels for your product:
Vintage Typography – Traditional fonts evoke romanticized feelings of grandeur and history. When vintage typography is emphasized on labels, there is no need to use flashy, colorful, or modern imagery. The font, colors, and text size play important roles in portraying a feeling of importance, elegance, and timelessness, despite the date on the label.
Minimalism – Wine makers have observed and started to emulate the success of designers using only initials or single words to make a brand statement. The idea that less is more means that when consumers are bombarded with intricate fonts and unusual imagery, they may opt for a bottle that is modest, but still stands out. A basic background color plus a pop of color for the logo and name keeps the label simple and appealing.
Rebel Inspired Labels – Tattoos, skeletons, and frightful elements are a trend that may have emerged from the popularity of pairing red and black on labels. These "rebellious" images stand out because they are the opposite of what most wine makers have opted for in the past. These labels create a shock factor and possibly a talking point at social functions. Additionally, labels with graphic elements appeal to a newer and younger generation of wine drinkers.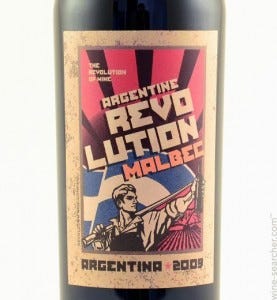 The team at LabelValue.com will work closely with wine makers to create a label that is effective, appealing, and accurately represents the product. Contact us today to get started.