Do you own a meal kit company? If you do you probably make a lot of meal kits. How do you identify the difference between all your meal kit dishes? With Custom Meal Kit Food Labels!
Meal kits have become very popular in recent years, especially with busy parents who don't have time to do grocery shopping, food prep, and cook.
If you are a meal kit manufacturer, you already know this. How are you labeling your meal kits? You can apply the labels by hand or use a label applicator machine for high volume.
Food Meal Kit Labels
Food meal kit labels come in all different colors, sizes, and shapes. Whichever you need we can help. Custom labels for meal kits can make your brand stand out from other meal kit companies.
You will want to choose a meal kit label that will fit your food container. Some food companies add a square label on top of the meal kit. Other food companies add a wrap-around rectangle strip to seal the food container. It really comes down to personal preference which one you prefer. The advantage to wrap around labels is that it helps seal the food container closed.
We can help you with both options whichever you choose. The question you need to ask yourself is, do you want white labels or clear labels? Clear labels for food containers can give the 'no label' look. Or white labels printed in 1 color or full color.
Get Pricing For Your Meal Kit Labels!
Food Meal Kits
Food meal kit labels are made for breakfast, lunches and dinner. The most popular meal kits are lunch and dinner.
Most meal kits are bought in a local store, or delivered to your home.
Private Label Meal Kits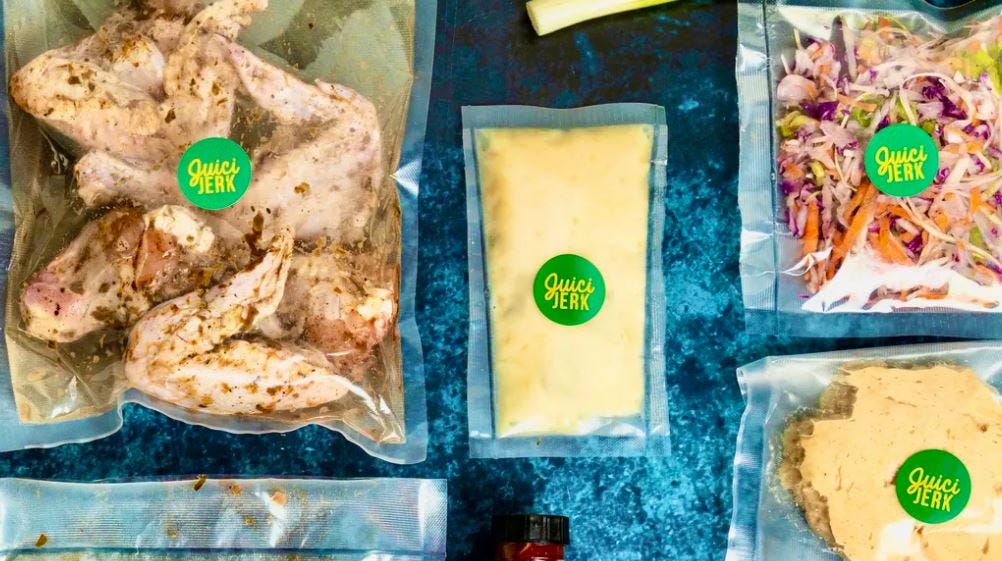 Many meal kits can be private labeled today. Private label meal kits allow you to sell food made by another company with your custom label on it. This means that you print your custom food meal kit labels and add them onto the food container.
Private labels and products have become very popular in recent years. Private labeling allows you to sell your meal kits without actually making them. Custom meal kit labeling for your food containers. Custom labels for food containers.
Make Your Custom Meal Kit Labels!
Nutritional Labels For Food
One last thing, be sure you have added a nutrition facts panel to your food label. Many consumers check these food labels for nutritional facts. Nutrition labels are very important to have, and are legally required on food labels.
Nutritional labels are important for consumers to see, and is how they see how much nutrition is in the food. Usually, this is included in the main food label, or it can be a separate label. This is why the label must have the nutritional value of the food printed on it.
Nutritional labeling for meal kits is required to stay FDA-compliant. Most food companies print this nutritional labeling onto the primary label to keep things easy for the consumer. If the nutrition label is not on the front of the food label it will be on the back.
Printing On Your Meal Kit Labels With Direct Thermal Labels
Last thought, will you be printing on these meal kit food labels? If so, which type of printer are you using? The most popular method of printing is direct thermal printing. If you want to print the expiration date onto your meal kits you have two options.
You can use a separate label for the expiration date, or you can print that date onto your primary meal kit label with a direct thermal printer using direct thermal labels. Direct thermal labels can be purchased with full color custom printing. Or they can be printed in 1 color black.
To see an example of this, look at the salad meal kit above. It has the use by: white square with green border. This is where the expiration date would be printed.