What is digital label printing? Digital label printing is a modern method of printing labels that uses digital printing technology instead of traditional printing methods
What is the advantage of digital label printing? The main advantage is faster printing with multiple custom label products and SKUs faster and with less labor costs. This means the customer pays less compared to the traditional label printers. There is also minimal set up with digital label printing.
Digital label printing is also more cost-effective than traditional printing methods. Because digital printing does not require printing plates or other setup costs, it is possible to print smaller runs of labels at a lower cost than traditional printing methods. This makes digital printing an ideal choice for small businesses or businesses with limited budgets.
Another reason digital label printing has become so popular is that it offers a high level of precision and accuracy, which is essential for businesses that require high-quality labels. With digital printing, it is possible to achieve a high level of detail and clarity, which ensures that labels are easy to read and visually appealing. This is particularly important for product labels, which need to be clear and accurate to ensure that customers can make informed purchasing decisions.
What are my other options with digital labels? Take a look and read about the best label printing solution for your custom labels below.
1. High Quality Label Printing
Digital label printing allows for high-quality printing with sharp text, vibrant colors, and fine details, making it an ideal choice for labels that require high-quality graphics..
With digital label printing, you get high quality printed labels. Clear crisp text and sharp vivid colorful graphics. This will make your custom labels pop. Digital label printing offers high quality labels with vivid graphics.
2. Quick Label Printing Turnaround
Digital label printing saves time because the labelsetup is minimal, even with different artwork versions.
With digital label printing, custom labels can be produced quickly and efficiently compared to traditional label printers. This makes it easy to meet tight deadlines for customers on a tight schedule.
This allows for your custom labels to get printed faster. Minimal setup also reduces labor costs, so we can pass the savings onto our customers. This allows your company to save more money.
3. Short Run Labels
Short run labels have become more popular in recent years. Short run label printing is common with smaller companies.
Who is the best short run label printer? LabelValue! Many times short run labels are popular with start-up companies. Why? Because when starting out short run labels are needed to get the product in stores.
Digital label printing allows a new company to deliver products to retail stores faster. Especially if there are multiple versions of custom labels. Printing a short run of 500 labels on rolls is simple with digital label printing. Or you can order sheeted labels for even smaller quantities.
Digital label printing allows for variable data printing, which means that different labels can be printed with different data or information. This is useful for products with varying sizes, colors, or SKUs.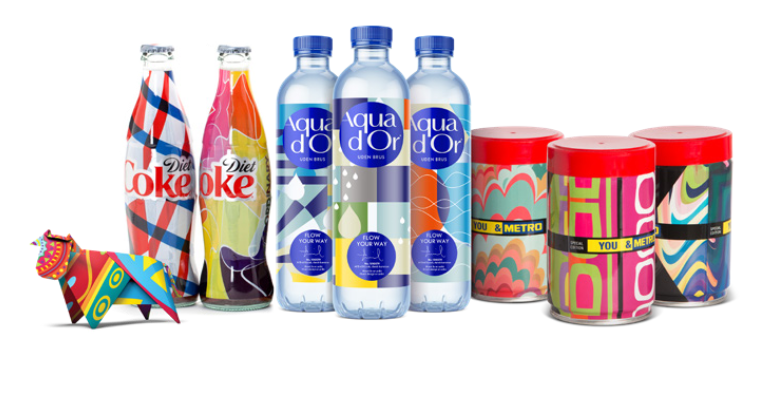 Take your labels to the next level with variable data label printing. Add qr codes, consecutive numbers, multiple unique barcodes, and more.
With digital labels you have many options to enhance your custom labels.
Or take your entire brand to the next level with variable data product labels.
With variable data labels each label will be the same artwork, yet different! Like the picture example above. Each variable label is the same, but with a unique variation.
5. Competitive Label Pricing
At Labelvalue we strive to offer our customers the best value on labels. This is our primary goal, along with being helpful, creative and accountable.
Digital label printing allows a customer to enter the market with 500 labels on rolls at a low price. No plate charges or setup fees like with traditional flexographic printing.
How does digital label printing compare with traditional flexographic label printing?

Flexographic Label Printing
Flexographic printing is still very useful today, especially for printing high volume product labels. But this advantage also has a downside.
There are setup costs for each job like artwork prep, making plates, press setup, ink mixing, and machine calibration. When printing digital labels all of these steps are avoided, except for the artwork prep.
This method is not cost-efficient for a small company with a low volume of product labels.
Smaller companies should look for the best short run label printer. Labelvalue can help with all your short run label printing needs. Contact us today for a quote on short run labels of 500 or more.